April 17, 2017 – Daily Empowerment at Duvall Homes' Opportunities Enrichment Center:
Participants of our Adult Day Training program in Glenwood, Florida, develop alternative communication skills, improve self-expression through advancing vocabulary and language building, and explore current events to be part of regular social discussions.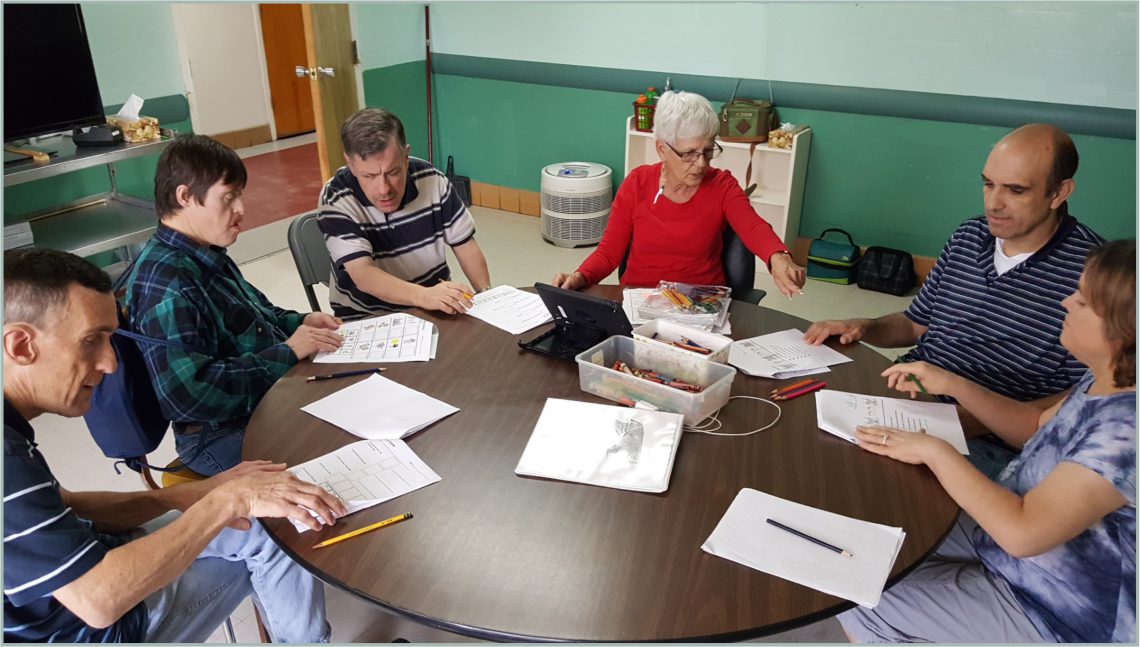 See how this essential life-skills training is put into play in the community in our 2017 Spring Newsletter by clicking here. View all Duvall Newsletters at DuvallHomes.org/Newsletters.